LGBTQ Liaison Program
This partnership allows staff from Out Boulder and the Boulder Police Department to more closely work together
The Boulder Police Department has partnered with Out Boulder and the LGBTQ Liaison Program to take a stand against bias motivated crimes and incidents of hate in our community. Out Boulder County specializes in educating, advocating and providing services, programs, and support for Boulder County's Lesbian, Gay, Bisexual, Transgender, and Queer communities.
In 2017, the City of Boulder Police Department partnered with Out Boulder County to create an LGBTQ Liaison Program. This partnership allows staff from Out Boulder and the Boulder Police Department to more closely work together to help address concerns in the LGBTQ community.
Our department LGBTQ Liaisons work with Out Boulder staff to stay updated with LGBTQ community specific concerns and are available as a resource to both department members and members of our community.
---
Department LGBTQ Liaisons
If this is an emergency, call 9-1-1
---
Detective Kevin Marples
Officer Trudy Hunter
Officer Amie Roth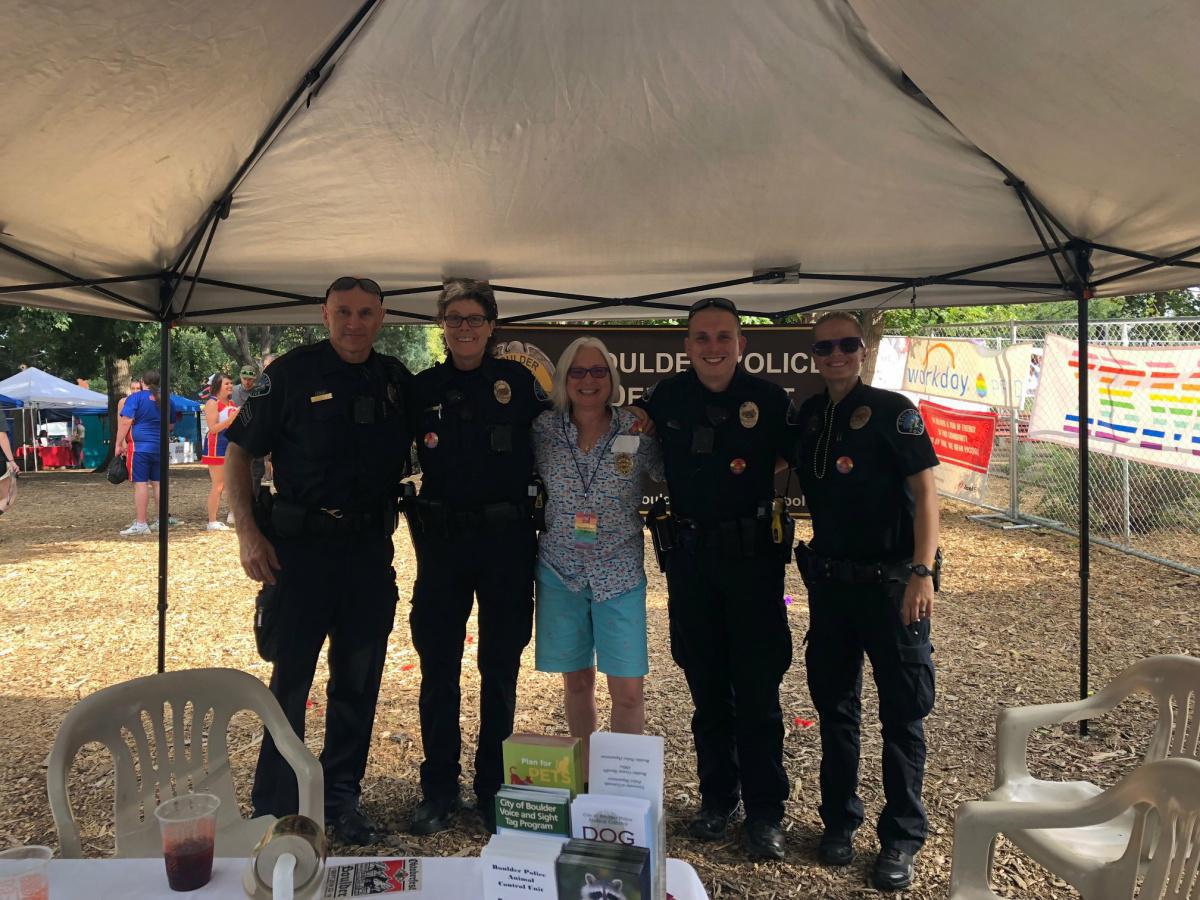 ---
Resources
---
Boulder Police
Matthew Shepard Foundation
Out Boulder County
In 2018, the Boulder County District Attorney Michael Dougherty and his office, launched a Bias & Hate Hotline (303-441-1595). The hotline, which is only for non-emergency incidents, allows members of the community to report hate or bias-motivated crimes. The hotline is for community members who elect not to report to law enforcement and/or wish to remain anonymous, and is available to all residents in Boulder County. We strongly encourage members of the public who witness or are victim of these crimes to report them directly to the Boulder Police Department.