Members of the Boulder Police Department are out in the community participating in the Munchkin Masquerade, hosted by Downtown Boulder.
Each year, Downtown Boulder is invaded by thousands of tiny ghosts & goblins, dinosaurs & dragons, fairies & princes, super heroes and animals of every size trick-or-treating along Pearl Street. Recommended for children ages 12 and under. - Downtown Boulder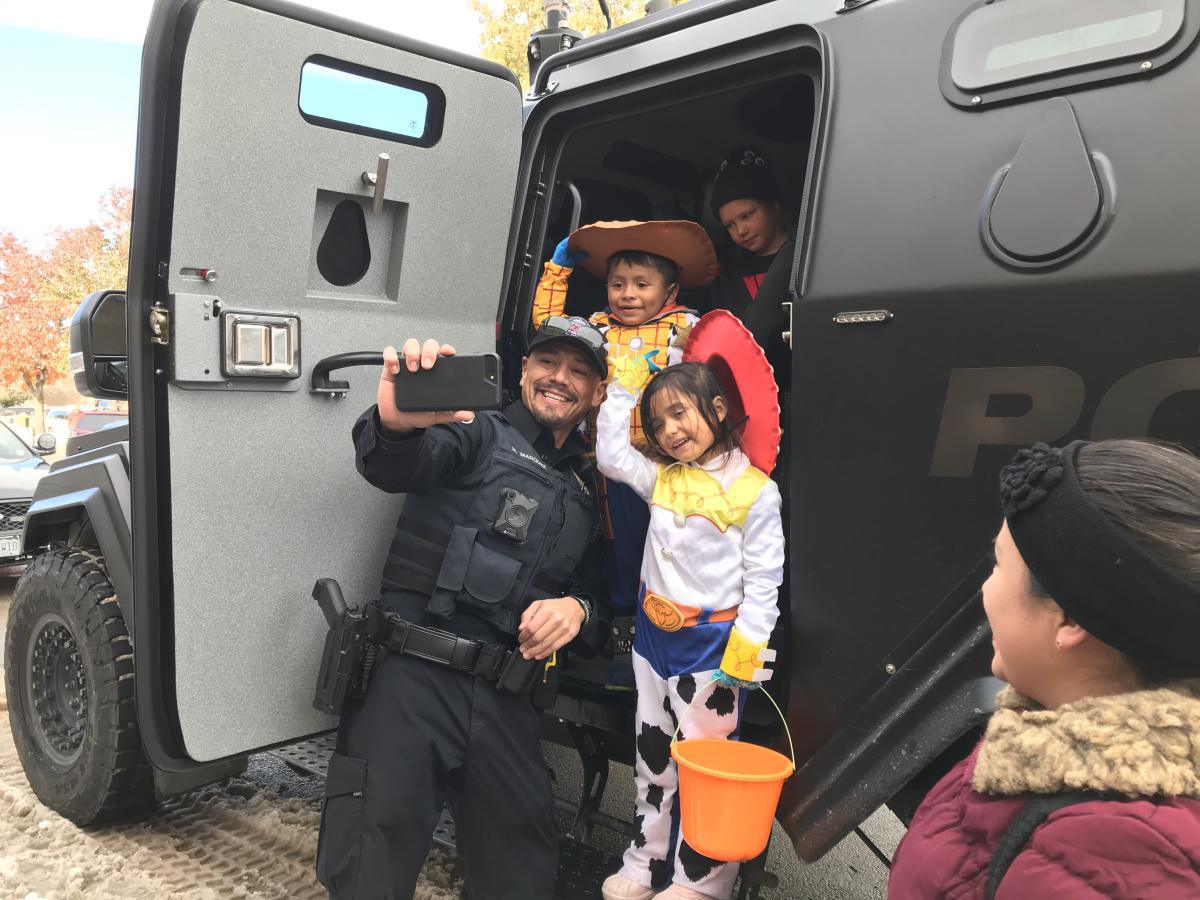 To allow safe travel of participants, 13th Street and 14th Street are both closed to vehicle traffic at Pearl Street and is expected to re-open at approximately 6:00PM. As this evening's festivities continue, please be cautions driving and be extra observant and cautions while traveling in the neighborhoods.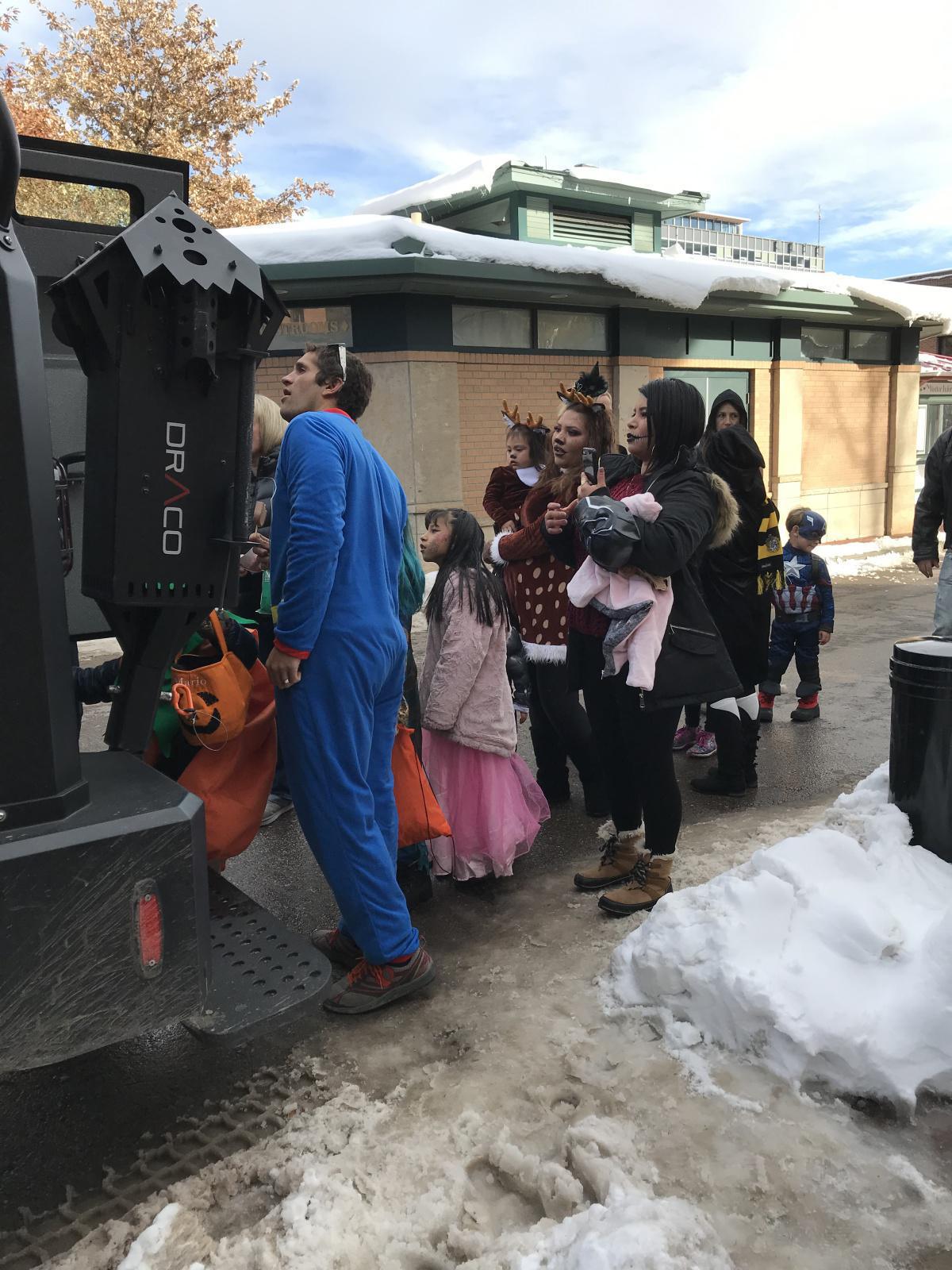 Members of the Boulder Police Department are also participating in Trick-or-Treating in the San Juan Del Centro Apartment Complex.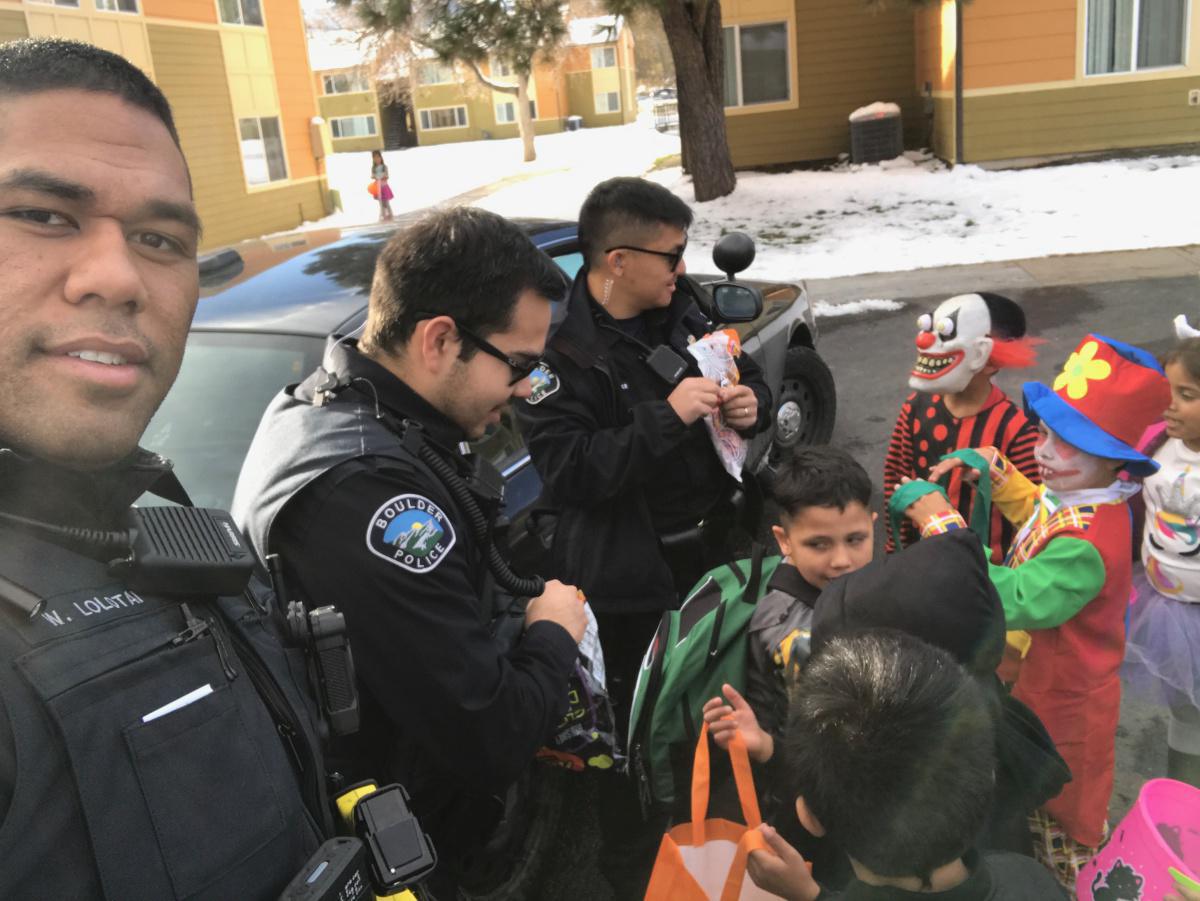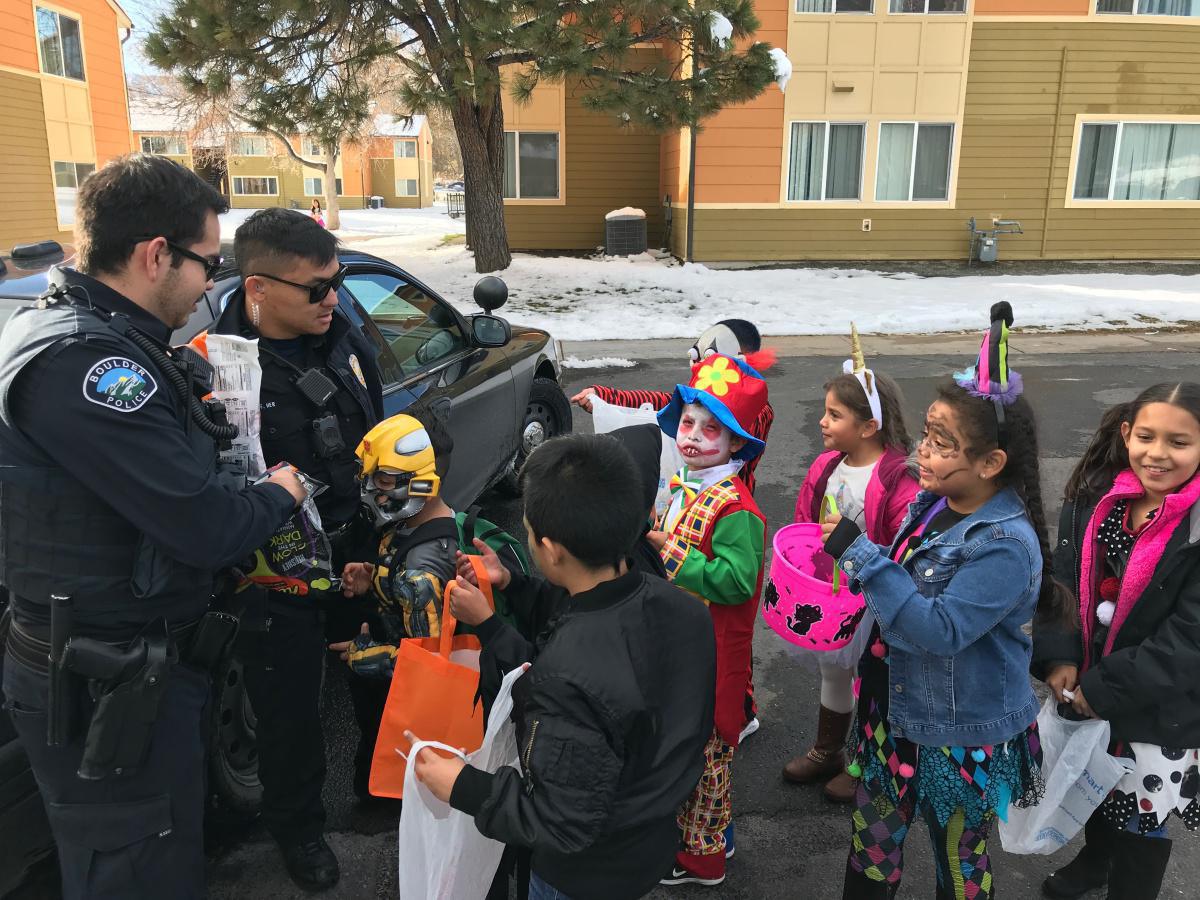 Members of the Boulder Police Department are also participating in Trick-or-Treating in the 5000 Butte Neighborhood