The Boulder Police Department is currently investigating a possible bias motivated assault, which occurred at approximately 8:45AM this morning, in the area of Broadway and Violet Avenue. At approximately 8:55AM this morning, an officer with the Boulder Police Department was waved down by a community member in the area Broadway and Violet Avenue. The community member reported that she had just been physically assaulted by three males, who were yelling derogatory comments.
As the initial officer continued speaking with the victim, a description of the suspects, who were no longer in the area, was provided to other officers. Officers were not able to locate the suspects in the immediate area and were later advised that they had possibly got on to a bus and left the area.
The victim had a previous verbal altercation with at least two of the males in the previous 24-hours, and during the verbal altercation, homophobic and other disparaging statements were made. As this assault occurred in the middle of the roadway, during the daytime, police are currently asking the community to contact police if they witnessed this assault. The below picture was taken by the victim and is of the three suspects as they walked away.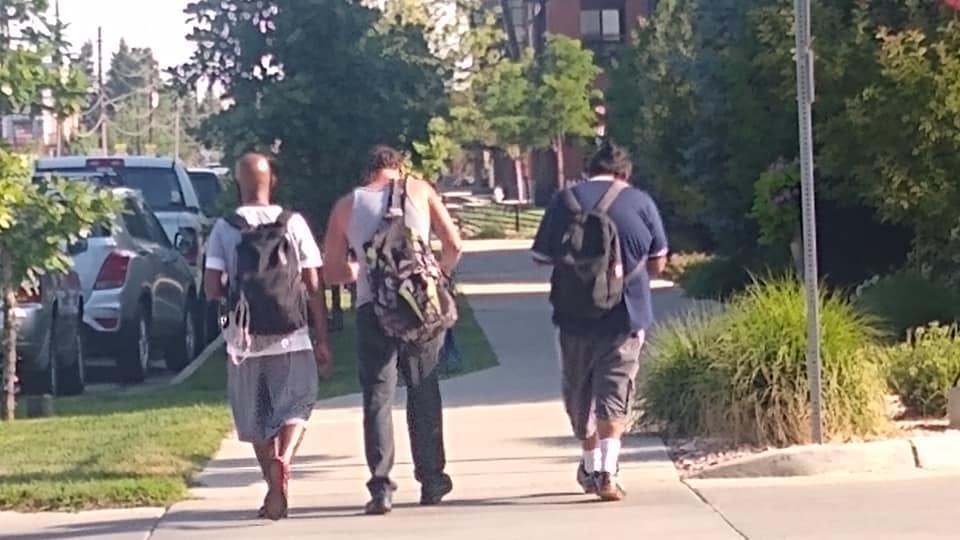 As defined by Colorado revised statute 18-9-121: A person commits a bias-motivated crime if, with the intent to intimidate or harass another person because of that person's actual or perceived race, color, religion, ancestry, national origin, physical or mental disability, or sexual orientation, he or she:
Knowingly causes bodily injury to another person; or
By words or conduct, knowingly places another person in fear of imminent lawless action directed at that person or that person's property and such words or conduct are likely to produce bodily injury to that person or damage to that person's property; or
Knowingly causes damage to or destruction of the property of another person.
This case is currently under investigation and members of the public who have information in reference to this assault are asked to contact Detective Kevin Marples.